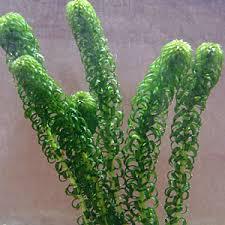 Lagarosiphon major is a monocotic aquatic plant native to Southern Africa. Common names include African elodea, curly waterweed, oxygen weed and South African oxygen weed. It is used as freshwater aquarium plant. Cultivation of this species is similar to that of its close relative Egeria densa, more popularly known as anachris. This stem plant can either be planted in the substrate or left floating in the aquarium. Once established, growth can be extraordinarily fast!
Yet to Appreciate
First time to order this plant. Received well and healthy condition.
Planted and monitoring.