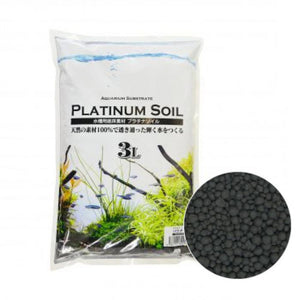 Platinum soil, a bottom floor material for aquariums, creates clear, sparkling water with 100% natural materials. It has a natural water quality adjustment function that is friendly to aquatic plants and fish, and maintains highly transparent water for a long time! In addition, it accelerates water rise and cultivate beneficial bacteria.
This product is a slightly acidic using 100% domestic natural black clay.
Ideal for aquatic plants, bee shrimp, etc., maintaining a soft water environment. Absorbs pigments of driftwood and phosphoric acid that causes moss with the power of natural soil.