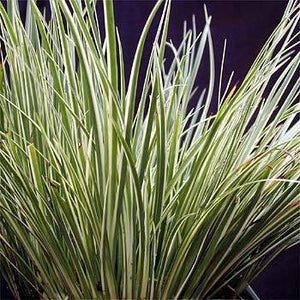 Acorus Variegatus can easily grown in average, medium to wet soils in full sun to part shade. Grows well in both boggy conditions and consistently moist garden soils. Scorched leaf tips will occur if soils are allowed to dry out.
Light Needed: Medium
Family: Acoraceae
Growth Rate: Slow
Very bushy of this plants. Easy to plant, just throw the plant with pot into the background of the tank. Very knowledgeable and great customer service by Capricorn. Highly recommended.