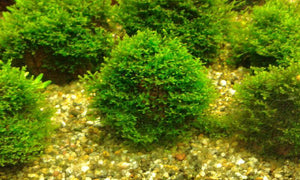 Riccardia chamedryfolia, the jagged germanderwort, is a species of liverwort, a terrestrial plant which has been adapted by aquarist as an ornamental plant for the freshwater planted aquarium hobby. 
Great service, lovely liverwort
Great service (seller took pictures before doing and upon delivery). Received within 24 hours with fast updates.
Had this liverwort now for 2 weeks as foreground and it looks great in pico tank, no co2. My shrimps love to sit on it.
Communication was good. Plants in acceptable condition
Great plants and service!
Plants were all beautiful. Service was excellent and prompt. Was kept informed at each step from purchase to delivery. I even received photos of the plants before they were shipped! I highly recommend Capricorn Aquarium